Raising Topline Revenue for Blackberrys with Omnichannel Engagement
About the Brand
Blackberrys has earned the trust of millions of customers and has become the fashion & lifestyle solution for the modern Indian man. The brand is present in over 100 cities in India with more than 300 standalone company-operated stores. The company additionally operates through Large Format Retail, Multi Brand Outlets (MBOs), Exclusive Brand Outlets and online operations.
The Challenge
emoji_flags Limited Customer Reach.
emoji_flags Winning back lost / lapsed customers.
emoji_flags Tracking online to offline engagement.
The Solution
Social CRM to increase Reach
The brand used Capillary's Engage+ and were able to match 75% of SMS users with social media profiles. Blackberrys was now able to reach customers who were on the DND list for SMS communication through social media.
Tracking Online to Offline Engagement
Using an integrated system, Blackberrys can track the impact of social / digital campaigns by measuring the coupon redemption / campaign hit rate.
Loyalty Program
By leveraging Capillary's loyalty platform, the brand created a customized loyalty program that was consistent even with ATV-based campaigns (Average Transaction Value), and also enabled Dynamic Vouchering.
Personalised Engagement for winning lost / lapsed customers
Based on analyzing customer purchasing patterns, Blackberrys could now identify customer segments that were lapsed, lost, one-time customers, and so on. With the Engage+ platform, they were able to set up personalised engagement campaigns and journeys, with communication targeted for each customer segment through their preferred channel.
"We strongly believe that the platform's proven track-record in consumer lifecycle management and technological innovations with experiential attributes will generate favorable results for all the stakeholders and help reinforce the Blackberrys brand as an extremely identifiable and preferred choice with our consumers."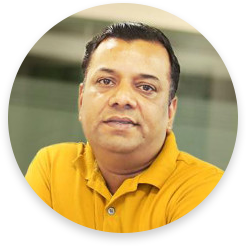 VP - Brand Experience & Business Excellence
Want To Know About The Outcomes? Get the full story
Download Now