ENGAGEMENT BASED LOYALTY
Move beyond traditional loyalty programs and reward your customers throughout the purchase cycle.
Talk to us
Who we are?
At Capillary, we help businesses grow amidst changing consumer expectations. Ensure your existing customers keep coming back to you by intelligently rewarding them for their desired behaviour and enable lasting loyalty. Boost revenues with personalised engagement and better omnichannel buying experiences. With our comprehensive AI-powered consumer experience platform and outcome-driven approach, we're your success partners.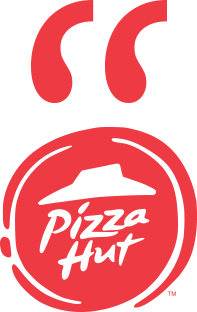 Pizza Hut
"Being in the process of completely transforming consumer experiences across channels, we're delighted to partner with Capillary to build a proprietary ecosystem of capabilities. By helping us set up a Fast Casual Digital Store and more, they're enabling us deliver the Easiest, Fastest & Tastiest Experience to our customers"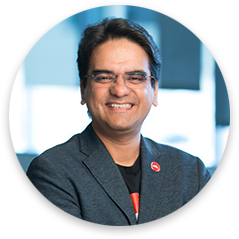 Milind Pant
President,
Pizza Hut
Stay Consumer Ready with an AI-powered End-to-End Loyalty Platform.
Talk to us
Engagement-based Loyalty
Influence your customer lifecycle by rewarding them for the desired actions just beyond transactions
Event Management Framework
A highly customizable event management framework to help you create complex triggers and reward at ease
Personalised Rewards
Loyalty Builder helps you Segment and target your loyal base at the right time in their purchasing cycle
Rewards Catalogue
Go beyond points and vouchers to provide experiential rewards to your esteemed consumers
Meaningful Experiences
Keep your customers hooked to your loyalty program
Add the Fun element
Build a community of loyal members with gamification elements, host competitions. All on your Loyalty App
Go Social
Create a social connection with your customers by rewarding them for their social interactions with your brand
Spread a positive word of mouth
Reach out to the wider audience with referral bonuses and Friends and Family Loyalty programs
AI-powered hyper-personalised campaigns
Powered by Capillary aiRA, the platform helps you run 1:1 engagement at scale. Create zero-touch customer journeys based on data
Zero™ Touch Campaigns
Engage with the right audience on the right channel with the right communication at the right time. Machine Learning (ML) and Artificial Intelligence (AI) algorithms create the best campaigns for you and reduce the noise
Influence consumer journeys
Journey Builder helps you automate your engagement across your consumer's purchase lifecycle and communicate the next best message
Real-time communication
Drive instant gratification through time-bound offers
Consumer Data Platform
Gather consumer data from all touchpoints and get a 360° single view of consumers with a Consumer Data Platform (CDP)
A unified data platform
Capture data across channels, cleanse and dedupe consumer records, and enrich consumer records based on each and every activity
Get a 360° single view of your customers
Get a 360° single view of each consumer along with transactional and behavioural activity across channels
Enable segmentation and personalisation
Increase conversions with personalised messaging and experiences powered by demographical and behavioural customer segmentation through CDP data
Learn about the new-age Loyalty Strategies
Kickstart Your Growth Story Today. Learn How We Can Help
Talk to us