The current evolution and a welcoming disruptor, SuperApps have definitely become a one-stop destination for everyone. Globally, retailers have been perfecting this art of creating a seamless consumer experience by enabling a robust technology and building higher engagement. So when the most-awaited 2022 App - TATANeu SuperApp debuted, a 'Neu' standard was set in pushing digitization to the next level and offering a never-seen-before rewards program to empower customers and brands.
Unfolding this era of SuperApps, join us with our guest speaker, Pratik Pal (CEO, TATA Digital) along with Aneesh Reddy (Executive Director & CEO, Capillary Technologies) in this scintillating discussion on Era of SuperApps - Unearthing digital growth possibilities.
In this discussion, you will learn:
Emerging consumer and digital trends across different sectors worldwide
How SuperApps will be the leading driver for digital transformation
Strategies to deploy conglomerate wide loyalty program for a more personalized CX
The quintessential role of technology in deploying adoption of SuperApps seamlessly
Who should attend
CXO, Director, VP, Head of: Marketing, Digital Transformation, Digital Marketing, Customer Experience, CRM, Loyalty, CIO, CTO, CDO, Business Heads who want to curate personalized experience and build customer loyalty.
Why should you attend
Insightful leadership lessons to power digital experiences for your consumers
Listen to experts speak on existing brand challenges and innovative solutions on proven technologies
Gain knowledge from industry leaders & network with your peers
ABOUT THE SPEAKERS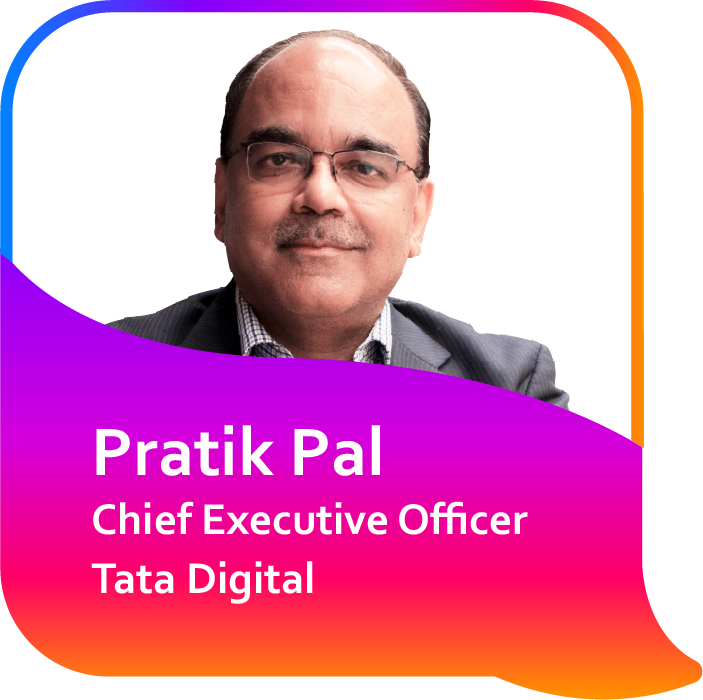 Pratik is the CEO of Tata Digital, a future-ready company that focuses on creating consumer-centric, high-engagement digital products. Tata Digital Private Limited is a wholly owned subsidiary of Tata Sons Private Limited.

Pratik has strong domain knowledge of consumer-centric businesses combined with a deep understanding of how new digital technologies are disrupting these industries. He joined Tata Digital in August 2019 and spearheaded the launch of Tata Neu, the company's debut offering. Tata Neu is a super-app from the Tata Group that provides an integrated rewards experience across various consumer categories like groceries, fashion and electronics, travel and hospitality, health and fitness, entertainment, and financial services on a single platform. He is passionate about building it as an AI-first and data-first consumer-focused platform.

Prior to this, Pratik served in various leadership roles at Tata Consultancy Services (TCS), and most recently, he was the Global Head of Retail, Travel, Hospitality and CPG Industry Unit. It was at TCS that he developed a deep domain expertise from working with leading businesses in the global retail and consumer space.

He is a Bachelor of Engineering in Electronics and Telecommunications from Jadavpur University, and a Master of Technology in Computer Science from Indian Statistical Institute, Calcutta.

Pratik is an avid reader and enjoys music and travel.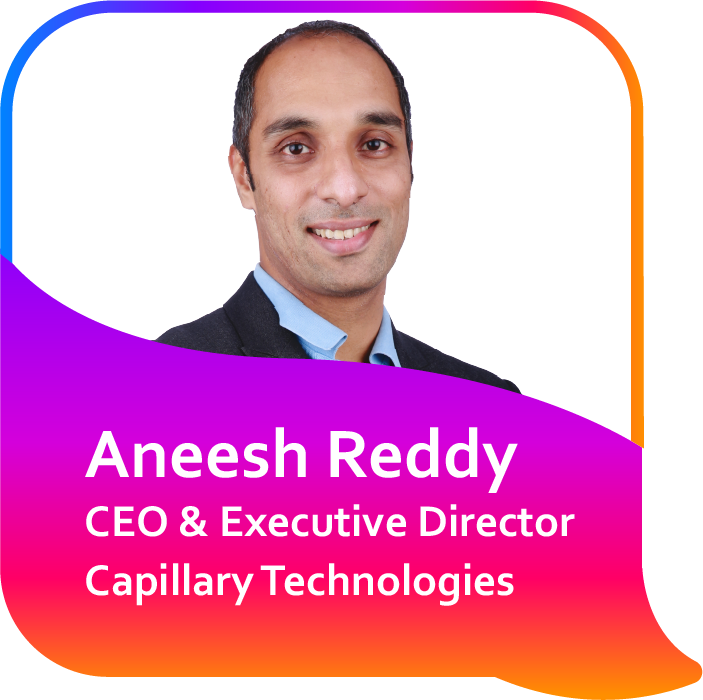 Aneesh Reddy is the Co-Founder And CEO of Capillary Technologies. An alumnus of IIT-Kharagpur, Aneesh has been recognized as a "Forty Under 40" leader by Fortune Magazine and the Economic Times. He is an active contributor to the start-up ecosystem. He's also an avid trekker, long-distance runner and traveler.