Loyalty Platform for Enterprise Brands
Boost Repeat Sales by 5X with behavior-based engagement & experiential rewards
Capillary's enterprise reward program software helps you retain and reward your best customers at the perfect time in their purchase cycle. Craft delightful customer experiences by going beyond traditional earn/burn loyalty structures - Loyalty+ gives you the freedom to offer contextual and experiential rewards for hundreds of non-transactional actions like store-check ins, referrals, social shares and product reviews. Start boosting repeat sales, customer engagement, brand recall and conversions!
Loyalty Partner for Leading Brands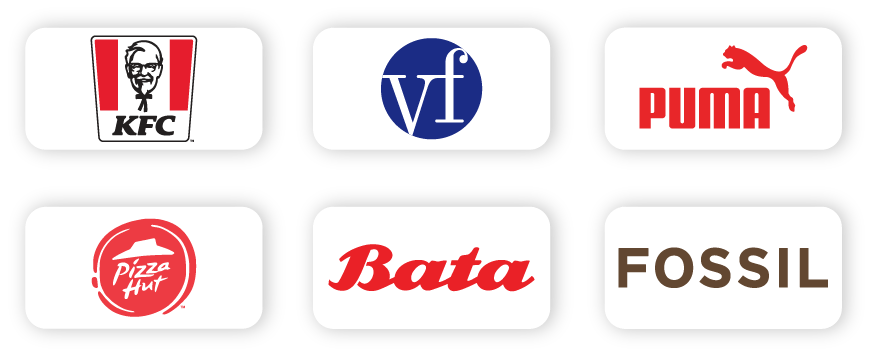 Boost your sales & conversions!
How Capillary Loyalty+ Platform Maximizes Repeat Sales?
Engagement-based Loyalty Program
Go beyond transactions and create event-based triggers to incentivize behaviours like product reviews, store check-ins, social shares and more!
Designed for Enterprise Scale
Loyalty+ is built with the highest security protocols, features intelligent fraud detection capabilities and is capable of handling 10 million+ transactions every minute!
Boost Engagement with Gamification
Leverage behavioural psychology to increase emotional connect with your customers through interactive games, community leaderboards and social media integrations.
AI-Powered Personalization
Increase engagement & conversions through hyperpersonalized product recommendations, promotions and communications across any channel.
End-to-end Customizations
Customize loyalty points, promotions or rewards based on your business goals & automate upgrade/downgrade scenarios for tier-based programs.
Be Omnichannel Ready
Give your customers the freedom to earn/redeem loyalty points whether they're using the app, website, social media, or engaging in store.
Why Loyalty+ is Trusted By Over 300 Enterprise Brands?
>>Powerful Loyalty Engine with fully customizable event-triggers

>>Fast, Easy & Simple POS, CRM, CDP, Wallet & Ecommerce Integrations

>>Single View of Customer Profile across Online & Offline Channels

>>Intelligent AI, Big Data & Machine Learning based Personalization Engine

>>Full-fledged Social Media Integrations featuring Gamification & Leaderboards

>>Non-transactional engagement & experiential rewards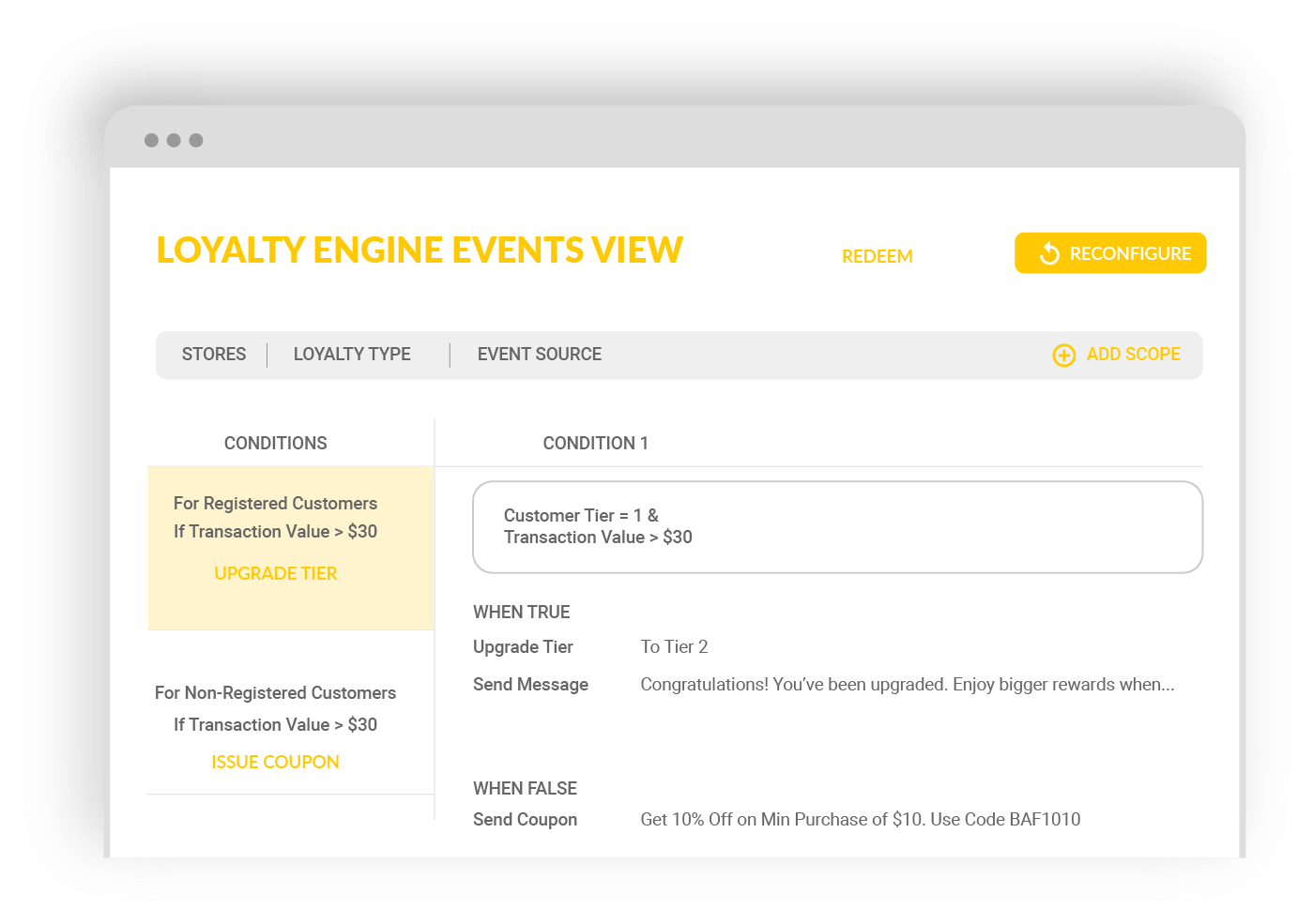 KFC, Singapore
"With Capillary, we were able to understand our consumers better, how they were segmented, especially in the delivery business, and hence we understood which offers to push to the consumers at the right time."
- Virginia Ng, Senior Marketing Manager.
Infinitely Customizable Architecture
Create a single customer loyalty program for multiple brands within your retail group, or start a partner loyalty program with a different brand to reduce acquisition costs. Loyalty+ supports limitless customizations in the form of custom attributes, multiple tiers, reward point systems and upgrade/downgrade terms to suit your business goals.
Hyperpersonalize Customer Engagement
Loyalty+ is powered by an AI-powered personalization engine to increase conversion and engagement ! The omnichannel platform can consume data across online (website, app, social etc.) and offline channels to create dynamic storefront, promotions and product recommendations in real-time for every customer.
Craft addictive customer experiences across the purchase journey
Boost your brand mindshare and Top of the Mind Recall by rewarding your customers for non-transactional brand interactions like store-check-ins, BOPIS, product trials, Buy Now/Pay Later, referrals, reviews, social shares & much more!
Offer contextual & experiential rewards with Predictive Insights
Say bye to boring, one-size-fits-all rewards and promotions! Loyalty+ lets you treat every customer as an individual with unique interests, preferences & needs. Get predictive insights on what reward will advance the purchase journey for a specific customer.
Unified data platform for seamless omnichannel experiences
Get a Single View of Customer regardless of the channel they interacted with! Loyalty+ unifies data from online & offline channels to give you critical customer loyalty metrics like loyalty points, redemption rates, NPS, Repurchase Ratio, Upsell Ratio, Customer Lifetime Value, Churn Probability etc in one place. For your customers this translates to the freedom to earn/redeem points across any channel and get real-time updates on their point status.
Build stronger emotional connect with your customers
Keep your customers hooked to your loyalty program, boost engagement levels and increase point redemption rates through a combination of behaviour-based gamification, community learboards, social-proofing and engagement-based experiential rewards.
Intuitive Loyalty Program Manager for tracking program health & ROI
Get constant updates and tips on improving the effectiveness of your reward program with our intelligent, self-learning loyalty platform. You can also track the health of the program on an intuitive, visual dashboard with automated reporting and insights around customer engagement levels, registrations etc.
Start increasing your Customer Lifetime Value !