How to Setup an Effective Omnichannel CRM Loyalty Program
F

or a business to succeed, it must place the customer at the heart of everything that they do. But interestingly, the customer is a dynamic entity; as times change, so does a customer profile and it is crucial for a marketer to be able to keep up with a customer and his changing behaviour in order to be able to efficiently cater to his/her needs.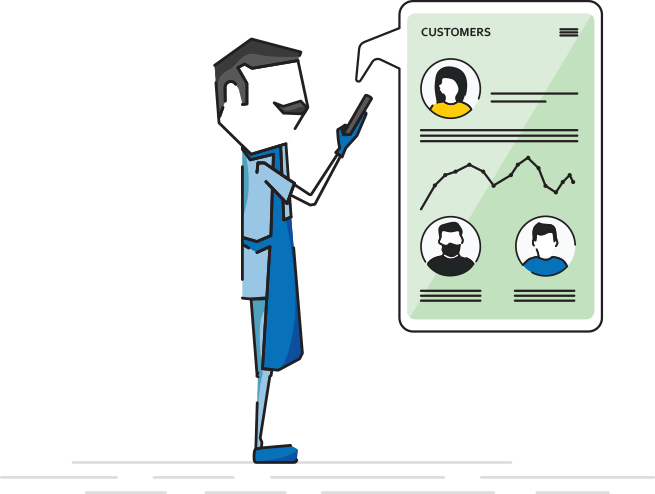 Customer Loyalty


in a Hyperconnected World

An Ernst & Young report pegs a 200% growth in smartphone shipments between 2014 and 2018 within key emerging markets, including India, Indonesia and Russia.

When connectivity becomes the norm in a consumer's life, his buying patterns change. It is up to the businesses to keep pace with their customers and deliver a holistic experience across channels. A hyperconnected customer means that a business needs to rewrite their processes to align with the customer's changing needs.

Earlier, to access information about a product or a chain of stores, word of mouth was the most reliable method – companies that had a strong brand image typically benefited from this. But now, the customer has access to information during all three stages of a purchase – pre-purchase, during purchase and post as well.

Another challenge that a hyperconnected consumer poses is that he does not follow a linear buying cycle. Gone are the days when people would see a TV or newspaper ad, go to a store and finish the transaction. Now, the customer journey has become more fragmented with each stage of the buying cycle becoming more layered and complex.

This instant access to information coupled with non-linear purchase cycle has lead to fickle brand loyalty amongst consumers.
Engaging
the Connected Customer


across Channels

So when a consumer journey is so layered and fragmented, it is only logical that the marketing communications consistently target him across all the different fragments. This is at the heart of omnichannel communications – it refers to a journey where the consumer is targeted at different communication touch-points (such as social media, email, etc) with consistent communications from the brands. The brand chooses customers from particular demographic to target based on existing user data that they collect and analyse.
"

This step-by-step method of converting customers into returning customers by targeting them through different channels with different marketing communications and offering them personalized rewards to further amplify brand loyalty is the crux of a omnichannel loyalty CRM program.
Two Sides of the Same Coin:
CRM & Loyalty Program
Think of the data as pieces of a jigsaw puzzle. Omnichannel experience is the final image to be formed and the jigsaw pieces represent consumer information. It's the act of putting this information together that gives brands a 360 degree idea of a consumer's profile – this includes factors such as his hobbies, the city they live in, lifestyle preferences and so on. This will enable the brand to create a relevant and customised learning experiences.
Obtaining consumer data can also help you take on a number of loyalty marketing initiatives. Access to additional data is an opportunity for your brand to be a part of special occasions; for instance, you can surprise your customers with a free gift with a custom message based on his/her interests. As the competition between different companies intensifies, the brands that will ultimately be successful are the ones who learn how to provide a seamless customer experience and engaging effectively with them across all channels.
Now, if a consumer wants to buy, say, a pair of branded sneakers, he starts his research across online and offline channels about the different types of models available in the market. In the next step, he might complete the purchase in a retail store, ecommerce marketplace, or a brand website/app. In the final step, post the purchase,he shares his opinion on the product across social platforms, engaging and interacting with future customers within the same target group. Creating a loyal customer by actively participating in every part of the purchase process is crucial for the success of a business.
Studies have shown that crm loyalty programs can hold the key to effectively chart out customer journeys and turn customers into brand advocates. The biggest benefit of an omnichannel crm loyalty program is its ability to extend benefits beyond just points and cashbacks and offer truly personalized, experiential rewards based on a Single-view of the customer.
These loyalty programs can be in the form of travel vouchers, media streaming subscriptions, exclusive access to latest launches, spa/gym memberships or similar experiential rewards based on the customer profile and interests. It's also vital to communicate these benefits effectively to the customer and most brand fail at this final step. Consumer awareness about the benefits should be clearly communicated through email, social media, app and the brand website.
Setting up an Omnichannel CRM Loyalty Program
Before embarking on a the omnichannel loyalty crm implementation journey, it's vital to remember the ultimate goal of the program. This step-by-step method of converting customers into returning customers by targeting them through different channels with different marketing communications and offering them personalized rewards to further amplify brand loyalty is the crux of a omnichannel loyalty CRM program.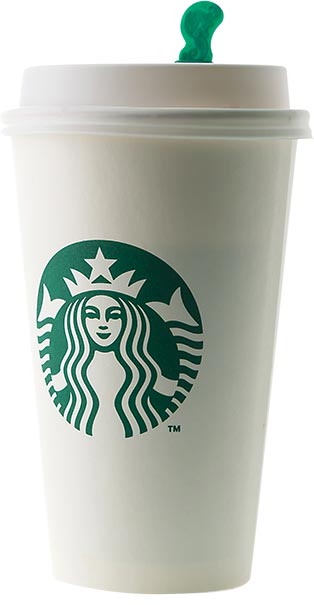 Omnichannel CRM Loyalty
Success Story
One brand that has been successful in creating a omnichannel loyalty crm experience is Starbucks. First off, Starbucks offers a free rewards card that can be used whenever a customer wants to complete a transaction at the store. Unlike traditional loyalty programs, Starbucks made it really convenient for users to recharge their card via their phone, or in person in a Starbucks store. If you make any changes to the card or to your profile, it gets updated across all the relevant channels, in real-time. Being a member of the Starbucks loyalty program also ensures that members are eligible for free drinks, free size upgrades and free drink customisations.There are three main tools that a brand/marketer needs in their toolkit for setting up a successful omnichannel crm loyalty program -
1
A real-time, unified
Data Pool
The prime ingredient in a successful omnichannel CRM loyalty program is clean, actionable data. That's why it's imperative for brands to maintain a single data pool for customer data flowing in from multiple customer touchpoints like retail store, email, social media, ecommerce marketplace, app and website. If a marketer wants information about his target audience and their preferences, then he can simply refer to the same and he will be able to find out if the TG has relevant characteristics or if he's getting through to his TG at all in the first place.
2
Seamless integration between
CRM & Loyalty Software
As mentioned earlier, rapidly changing customer behaviour and rising customer expectations has rendered CRM a critical entity in delivering a great customer experience. A loyalty program software is an equally critical tool in your customer acquisition and retention strategy, however, when they both start talking to each other, it creates opportunities for a delightful customer experience.
2
Seamless integration between
CRM & Loyalty Software
3
Continuous
Customer Journey Orchestration
From the time a customer takes a decision to purchase a product, the brand has to make the journey effortless and orchestrate it smoothly. The customer must have a uniform experience at every step of the transaction process, ie, even if the customer breaks his/her purchase journey on any one channel (app, website, in store etc.); the brand should be in a position to help them restart it from any other channel seamlessly.
Promoting Your Loyalty Program
The easiest way to promote the omnichannel crm loyalty program that a marketer has set up, is with in-store and website promotions. The sales team present on site at the stores must have knowledge of the program and be able to guide a customer to sign up for it. When it comes to online shopping, there must be ease of access at every step – this will help a browsing customer learn about the benefits of the program and sign up for it before or at the time of completing the transaction. Emailers and social media are two more great ways to promote the omnichannel loyalty program.
Integrating Your Social Media and CRM can give a major boost to your engagement and conversion rates by using offline customer behaviour to deliver personalized communications. Bata Malaysia achieved 57X ROI on their social campaigns through Social CRM integrations.
In conclusion, while the initial restructuring required to integrated your CRM and loyalty program can be resource intensive, the long-term growth and customer engagement possibilities it provides makes it more than worth it.
Talk to a Retail Expert