Enterprise Restaurant Online Ordering System & Loyalty Program Platform
Enterprise Restaurant Experience Platform
Restaurant loyalty program that meets your enterprise needs
Sell more, more often and faster.
Identify, understand and engage consumers with what they crave while providing faster and easier online ordering, pickup and dine-in experiences. Turn your consumers into your fans who visit often with better rewards for their loyalty.
Personalise experience, increase convenience, elevate loyalty
Understand your guests and engage them personally, while providing quicker and easier online ordering and more innovative dine-in experiences. Keep your guests coming back to your restaurant by rewarding them with more than just points
Provide every guest with a VIP experience
Identify, understand, engage your guests in a personalised manner. Deliver easy digital experiences such as web/app based table reservations, and personalised recommendations from wait staff through 360 single view of customer. Treat your consumers like VIPs and ensure they come back to you on every occasion through experiential rewards for their loyalty
Get the speed & scale you need with a purpose built online ordering platform for F&B
Provide the fastest, easiest online ordering experience on web, apps and PWAs etc. Streamline delivery operations through order management with live order and driver tracking. Set up menus quickly, run promotions and LTOs, and update pricing on the fly. Get all the third party POS, payments, logistics, aggregator integrations you need on one platform.
Personalise engagement, increase convenience, elevate loyalty
Understand your guests and engage them personally, while providing quicker, easier and more innovative digital experiences. Keep your guests coming back to you for their fix by going beyond points to reward them
Easy & instant restaurant online ordering experience
Stay ahead of evolving consumer expectations and competition
Built specifically for large restaurant chains, Capillary Bytes provides your restaurant brand with digital transformation solutions that help you meet current and future challenges. Whether it's competition from food aggregators and innovative competitors, or consumers demanding better experience, service and value, turn such challenges to opportunities with Capillary.
Give your guests the latest and best online ordering experience
You don't have to depend on aggregators to enable online ordering at scale. Deliver quick and easy online ordering with live order tracking, across web and mobile with iOS/Android apps and PWAs and enable consumers multiple delivery options such as home delivery, curbside pickup, takeaway etc. Personalise your online storefront and menus based on known consumer preferences, enable advanced customisation of menu items and dishes when consumers place an order, and grow order values through personalised recommendations and suggestive selling.
Make it easier and more efficient to manage delivery operations at scale
Satisfy consumer cravings quickly and efficiently through a sophisticated order management system with mobile order tracking apps, including live order and driver tracking. Optimise delivery costs by building trade zones for your store network. Set up and change menus quickly, update prices instantly and run promotions on the fly. Get all the POS, payment, aggregator and logistics integrations you need to succeed.
A platform designed to maximise sales across channels
You don't have to take a build and they'll come approach with Capillary Bytes. Reach more consumers with digital marketing and social media marketing. Run personalised engagement campaigns to drive guests using food aggregators and call centres to order online. Increase conversions with integrated promotions, conversion rate optimisation and automated engagement protocols for customer acquisition, migration and cart abandonment etc. and get easy to access reporting on transactions and consumer behavior.
Elevated dine-in experience
Bring innovative experiences to dine-in at your restaurants
Build offline kiosks and e-stores for hassle-free self-serve ordering in your outlets. Build consumer apps to enable table reservations, table ready or order ready notifications and one-click payments at restaurants and food courts. Power your wait staff with intelligent suggestions, and personalised recommendations on their PoS or through order taking apps on phones and tablets.
Enhanced restaurant loyalty
Ensure your best guests always choose you on the most advanced enterprise loyalty platform
Reward your guests for their loyalty across all channels and touchpoints with sophisticated rule-based loyalty programs that support multiple design models. Build loyalty microsites and dedicated apps or integrate the loyalty program to existing app to ease usage and increase repeat sales. You can also grow your following and fandom with in-built referral modules.
Go beyond points and vouchers to reward guests with VIP experiences
Enable experiential rewards such as free items, skip the queue etc. to reward your members with more thant just points. Unify your sister and partner brand programs with a multi-brand loyalty program and ease operations through advanced points reconciliation.
Actionable Consumer Insights
Identify and understand your guests and business
Identify guests, capture behavioural and transactional data at the outlet or on your ordering website, apps and other consumer touchpoints. Gather consumer feedback through C-SAT and NPS surveys.
Get actionable, essential insights into your guests and business
Get real-time actionable insights on an automated insights dashboard and mobile app that's custom built for your business needs. Drill down into campaign and loyalty reports, outlet and menu item performance reports and customer segmentation etc. on the go.
Get a single view of consumers and enable personalised engagement
Get a complete 360° single view of your guests and their behaviour. Enable personalised engagement though
micro-segmentation and data-driven marketing that helps you achieve your own business objectives such as increase in repeat customers, repeat sales, RoI, ATV, ABS and product penetration etc.
Read the story your data tells you with deep insights
Gather deeper insights into your consumer and business with analytics services from our F&B industry experts such as:
New product launch and menu rationalisation
Speed and efficiency of kitchen, dining or delivery operations
Move or migrate customers to different channels or segments
New store opening and store catchment analysis
Consumer micro-segmentation and CRM optimisation
Store and unit profitability
Trade zone optimization and more
Personalised engagement at scale
Sell more, sell more often and sell what you want to
Build impactful CRM strategies on a real-time, personalised 1:1 engagement platform that comes with a powerful coupon engine and automated ROI reporting. Drive sales objectively by creating LTOs for slow moving or hot items, fledging stores or channels etc.
Increase repeat sales by engaging consumers when they're most likely to respond
Design sophisticated, personalised and automated consumer engagement journeys to target the right consumers at the right time, across the right channels throughout the consumer lifecycle.
Get data-driven recommendations on CRM and marketing initiatives
Get campaign recommendations, LTOs and growth drivers to achieve business objectives such as:
Increase repeat sales
Increase ATV
Increase product split and sell more sides
Drive consumers to specific channels. Increase walk-ins, takeaways or online orders etc.
CRM optimisation
Social media engagement
These restaurant chains are delivering great consumer experiences on Capillary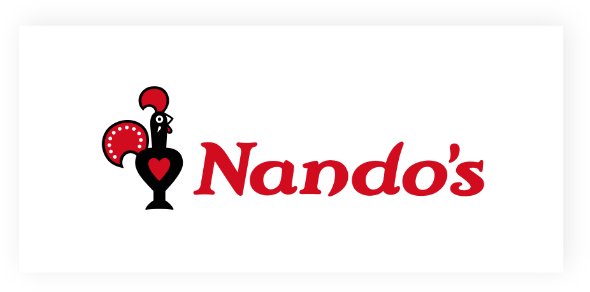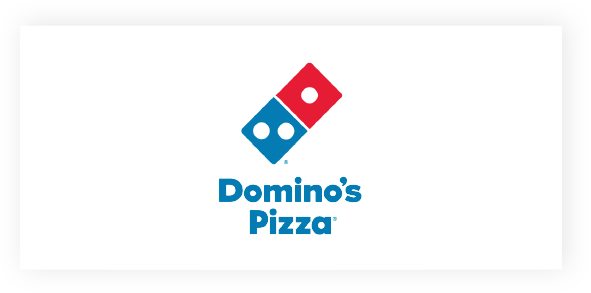 Bite into your restaurant's potential