Get deeper insights about customers with retail analytics powered by AWS
Consumers expect brands to know them and their preferences. With Capillary Insights+ get deep understanding and insights into your consumer's behavior and preferences. Start personalizing your campaigns & communications with AI-Powered Retail Analytics.
Omnichannel Data Capture
With so many interaction channels today, it's difficult to know where your consumer has been. Our AI-powered, customer analytics solution helps you gather consumer data from all touch points and get a single view with Omnichannel Data Capture
Capture in-store data
Gather data present in every in-store consumer interaction with our critically acclaimed retail analytics solution - Capillary InTouch
Integrate data across channels
Open APIs and 100+ integrations help capture data from all touchpoints and get a single view of your consumer
Champion customer satisfaction
Capillary Customer Satisfaction solutions allow you to run surveys, gather feedback, analyze results, and take action to improve Net Promoter Score
Stitch together consumer journeys
With WebEngage, an advanced customer analytics software, you can capture cross-channel clickstream data to engage consumers at the right moment
Essential Insights
Essential Insights is a powerful customer analytics platform that gives you all the tools you need to make sense of the data at hand. Drill down to any level of data, create your own analytics dashboards and enable all teams in your organisation to benefit from your business data.
Analytics is now easy
With the automated dashboard, the customer analytics reports and insights you need are at your fingertips
Know your consumers
Consumer Segmentation let's you know who your best customer is, and who needs a push
Measure your marketing
Optimize your marketing campaigns through insights gained from timely retail analytics reports
Insights on the go
Make use of analytical insights no matter where you are with the mobile dashboard
Deep Customer Analytics
Understanding your consumer journeys, their behaviour and preferences can enable data-driven marketing, and personalised experiences. Besides our products, benefit from the services of our highly qualified experts in customer analytics & business insights
360° single view of consumer
Facilitate rich consumer experiences with a holistic view of all consumer activity across channels
Understand consumer behaviour
With customer profiling and segmentation services, get detailed insight into your consumers and learn what drives them
Let data drive your marketing
Our data-driven campaign recommendations service helps you get the desired RoI for your marketing efforts
Insights that are just for you
Our experts can help you with bespoke retail analytical insights that let you unlock opportunities for growth
Automated Business Insights
Ensure your business remains future proof. Go beyond just consumers to correlate with other cross-functional business data. Guide your strategy with Artificial Intelligence and Machine Learning powered actionable business insights
Back decisions with data
Unleash greater efficiency and growth with strategic, actionable insights into your business
AI unfolds the future
With our Artificial Intelligence powered predictive models that are tailored for your business, you will always stay several steps ahead
Retail Store Insights
Visitor analytics isn't just for online commerce anymore. Measure KPIs of your physical stores just as you would with your online store
Improve store conversion ratio
VisitorMetrix, an AI-powered, vision-based retail analytics solution helps you accurately understand in-store footfall patterns to optimise staffing, store performance and conversion ratio
Get to know why getting deeper customer insights is the first step to being consumer ready
TALK TO US
AWS Partnership
Services used
Route 53
EC2
S3
ELB
Elasticache
Cloudfront
Kinesis
VPC
IAM
Lambda
Data Pipeline
Athena
AWS IoT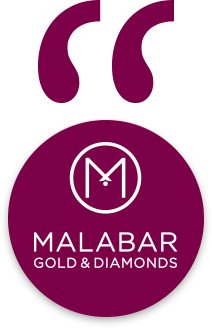 Malabar Gold & Diamonds
"At Malabar Gold & Diamonds, we believe, data is an important part of our business. With Capillary Insights+, we've been able to unlock actionable insights into our consumers and business that allows us to make informed strategic decisions to provide a better customer experience and more value to our business."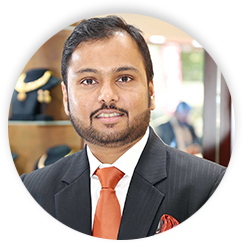 Mr Shamlal Ahamed
Managing Director – International Operations