Insights+
Your Data can tell a story
Get Actionable Insights with AI-Powered Customer Analytics & Business Intelligence
Consumers expect brands to know them and their preferences. Capillary Insights+ offers you deeper understanding and critical insights into your consumer's behaviour and preferences
Trusted by Leading Brands to Deliver the Best Omnichannel Ecommerce Experience
Consumer Data Platform
With so many interaction channels today, it's difficult to know where your consumer has been and how they engage with your brand. Gather consumer data from all touchpoints and get a 360° single view of consumers with a Consumer Data Platform
A unified data platform
Capture data across channels, cleanse and dedupe consumer records, and enrich consumer records based on each and every activity
Get a 360° single view of your customers
Get a 360° single view of each consumer along with transactional and behavioural activity across channels
Enable segmentation and personalisation
Increase conversions with personalised messaging and experiences powered by demographical and behavioural customer segmentation through CDP data
Power customer activation and engagement
Target consumers with personalised messaging across channels, enable effective promotions and loyalty programs based on CDP data
Get real-time business insights
Take quick decisions with access to all consumer transactional and behavioural data and real-time reporting of standard business KPIs
Essential Insights
Essential Insights gives you all the tools you need to make sense of the data at hand. Drill down to any level of data, create your own analytics dashboards and enable all teams in your organisation to benefit from your business data
Analytics is now easy
With the automated dashboard, the reports and insights you need are at your fingertips
Know your consumers
Consumer segmentation let's you know who your best customer is, and who needs a push
Measure your marketing
Optimise your marketing campaigns through insights gained from timely performance reports
Insights on the go
Make use of analytical insights no matter where you are with the mobile dashboard
Customer Behavior & Preference Insights
Understanding your consumer journeys, their behaviour and preferences can enable data driven marketing, and personalised experiences
Understand consumer behaviour
Customer profiling and segmentation helps you get detailed insights into your consumers and learn what drives them
Let data drive your marketing
Our data-driven campaign recommendations help you get the desired RoI for your marketing efforts
Insights that are just for you
Gain access to bespoke analytical insights that let you unlock opportunities for growth
Automated & Predictive Business Insights
Ensure your business remains future proof. Guide your strategy with Artificial Intelligence and Machine Learning powered actionable business insights. Go beyond just consumers to correlate with other cross functional business data
Back decisions with data
Unleash greater efficiency and growth with strategic, actionable insights into your business
AI unfolds the future
With our Artificial Intelligence powered predictive models that are tailored for your business, you will always stay several steps ahead
FAQ
contact_support

What is customer analytics?

expand_more

Customer analytics is using data to understand the needs and satisfaction of the customer. It is essentially a technology framework that is used to segment customers based on browsing/buying behaviour, understand overall market trends and develop personalized marketing and sales campaigns.

contact_support

What is the importance of customer analytics for businesses?

expand_more

Customer analytics helps businesses make better and informed decisions by connecting various data points and sets to identify trends, patterns, anomalies and opportunities.

contact_support

What are the use cases for customer analytics?

expand_more

1. Customer Experience
Amazon uses its massive trove of customer data to personalize your product recommendations and help you find what you need much more conveniently,

2. Customer Retention
Netflix is known for using customer analytics to understand viewer's preferences and offers suggestions for their next watch based on these patterns.

3. Fraud Prevention
Citibank uses insights from customer data to quickly zero in on anomalies and prevent fraudulent transactions.

contact_support

What are the top customer analytics metrics?

expand_more

While the ideal customer analytics metrics depends on specific business goals, here are the 10 basic ones all organizations should have a view on :

Customer Revenue: For most businesses, 80% of revenue will be generated by a small customer segment. It is vital to track how much revenue is generated by each customer and also identify your highest topline generating set of customers.

Customer Satisfaction Levels: Revenues will start sliding if customer satisfaction levels drop. Therefore, it's important to constantly track your customer satisfaction levels early and often across diverse customer sets like existing customers, former customers and 3rd party reports.

Brand Reach: Brand awareness is typically measured using unaided or aided recall. This metric is especially relevant in a commoditized and highly competitive market landscape.

Customer Lifetime Value: This metric will essentially give you an estimate of the total revenue generated by a customer over a certain period. Most businesses have high customer acquisition costs and therefore it's vital to understand the total potential revenue generated by each customer over a period of time.

Customer Loyalty: Loyal customers tend to come back, repurchase and/or recommend a product to friends or colleagues. They are a critical element of a brand's long term survival. A good way to measure customer loyalty is through Net Promoter Score & Customer Loyalty Index. You can also check out our guide on Top 6 Customer Loyalty Metrics.

Churn Rate: If customers are not repurchasing a product or service, or abandon it within a short period, it will have a long term negative effect on revenue and profitability.

Customer Profitability: Certain customer segments will be more profitable than the rest. This can be due to several factors like lower price sensitivity, lower acquisition costs or minimal use of customer support. It's important for brands to identify these premium set of customers and offer them higher incentives and perks to improve repeat sales.
Get to know why getting deeper insights is the first step to being consumer ready
TALK TO US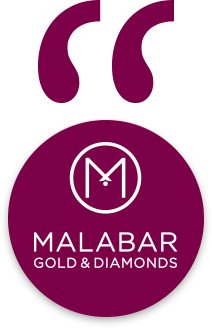 Malabar Gold & Diamonds
"At Malabar Gold & Diamonds, we believe, data is an important part of our business. With Capillary Insights+, we've been able to unlock actionable insights into our consumers and business that allows us to make informed strategic decisions to provide a better customer experience and more value to our business."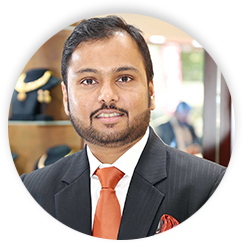 Mr Shamlal Ahamed
Managing Director – International Operations