Loyalty+
Reward and retain your best consumers
Value your consumers and gain loyalty
Grow your brand following. Ensure your existing consumers keep coming back to you by intelligently rewarding them for their desired behaviour with Loyalty+.
Increase repeat sales with a personalized, omnichannel loyalty program software
Loyalty Program Manager
Build and manage your loyalty programs easily with a mobile-first, automated solution that lets you identify and reward different segments of your consumers in real-time. Increase ease of use with loyalty apps and microsites
Real-time rule based rewards
Ease redemption and automate expiry, upgrade, downgrade by creating customised, tier based loyalty programs with a powerful loyalty software
Build loyalty your own way
Whether you're building points, vouchers, or rewards based loyalty program, we've got you covered!
Grow your following
Word of mouth isn't just a concept. Enable enticing referral programs and attract many more loyal customeers
Keep a health check
Always be sure of the financial health of your rewards program. Leverage the intuitive loyalty software to optimise the program performance with timely reports and insights on KPIs such as earn & burn ratios, registrations etc.
Omnichannel Loyalty Software
Your consumers should feel appreciated no matter where they interact with you. Integrate all consumer channels and elevate rewards experience across touch points
Earn & burn anywhere
Online or offline, allow your consumers to earn and redeem rewards instantly, whenever and wherever they transact with your brand
Experience led evangelism
Go beyond points and vouchers to provide experiential rewards to your esteemed consumers
Make loyalty mobile
Build dedicated mobile loyalty program apps and provide your best consumers with a sophisticated experience
Advanced Loyalty Program Software
Expand the scope of your program and make the rewards more enticing for your loyal customers. Integrate your loyalty program across multiple brands, create event based rewards to induce loyalty at the right time and ease points reconciliations across stores
Trigger loyalty
Create event based triggers that reward consumers at the right time in the purchase cycle and increase program redemption rates
Unify loyalty across brands
Promote cross-shopping by bringing consumers of your sister or partner brands under a single umbrella with a unified or coalition, multi-brand loyalty program
Ease settlements and reconciliation
Allow consumers to earn and burn rewards across touch points but ensure your account books remain in sync across stores, franchisees and partners
Single View of Customer
Track consumer purchases across channels, browsing behavior, preferences and point redemptions to get a deeper insight about every single customer, all at one place!
Make every experience memorable
Facilitate rich consumer loyalty experiences with a holistic view of all consumer activity across channels
Customer Satisfaction Track
Listen what your consumers say across channels, and act on these insights to improve NPS at every touch point
Ensure consumer happiness
Cloudcherry C-SAT and NPS solutions allow you to run surveys, analyze results, and take action to increase customer loyalty and satisfaction
It's more efficient to retain your best consumers than acquire new ones. Learn how to do it effectively
TALK TO US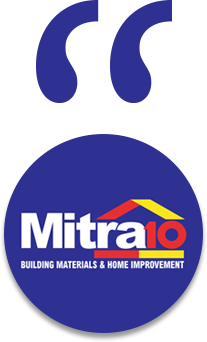 Mitra10, Indonesia
"Mitra10 aims at maximising engagement for better loyalty performance. With Capillary as our partner, we are excited to move ahead in this direction and check all boxes of a strong personalised CRM programme. Loyalty+ gives us the flexibility to decide what we want to reward each of our customers with and when. The level of customization possible here was exactly what we wanted from our CRM program."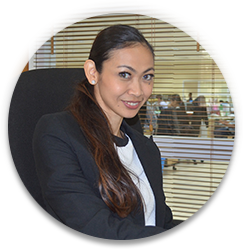 I Gusti A A I Putriari
General Manager of CRM