Engage+
Personalised 1:1 Engagement & Campaign Automation
Connect And Build Relationships With Your Consumers
Consumers want brands to be relevant to them. Increase the effectiveness of your marketing efforts by personally connecting with each consumer over their preferred channels, building relationships at every interaction with Engage+. Create Personalized Customer Journeys with AI-Powered Retail Marketing Solutions.
Personalize Customer Engagement with AI-Powered Retail Marketing Solutions.
All-In-One Campaign Automation
Get everything you need to engage with your consumers in one place from segmentation tools to coupons and intuitive creative studio. Track your performance with an in-built reporting tool.
Audience Manager
Segment your target consumers in 'n' number of ways using a combination of 100+ filters covering transactional and behavioural parameters. Personalise your messages with 50+ custom fields.
Make your messages engaging
Choose from an array of communication templates for various channels from the built-in creative studio module.
Personalise incentives with the coupon engine
Entice your consumers with personalised incentives and make them relevant using the advanced coupon engine. Easily create store, product, time-based coupons and more.
Keep track of your campaign performance
Check on KPIs on-the-go with a live dashboard that updates as your campaign/campaigns are rolled out
Campaigns that are truly Omnichannel
As communication channels grow in number, unleash the power that these channels can possess. Communicate consistently across different media with integrated messaging and cross channel orchestration. Increase the effectiveness and efficiency of your data capture and marketing
Leverage the power of Social
Run personalised campaigns on global and regional social media and messenger apps. Engage+ comes with pre-integration with Facebook, WhatsApp, Instagram, Zalo, Line, WeChat and many more
Reach consumers where they are
Target your CRM consumers across third-party ad platforms with sharply targeted digital ads to drive growth
Personalise instore engagement in real-time
Cross-sell, up-sell, and push conversions through real-time, rule-based dynamic vouchers being rolled out to the consumer upon an in-store purchase
Maximise traditional channels & mobile push
Get higher hit rates and engagement rates with contextual engagement
AI-powered hyper-personalised campaigns
Powered by Capillary Zero™ AI Engage+ helps you run 1:1 engagement at scale. Create zero-touch customer journeys based on data
ZeroTM Touch Campaigns
Engage with the right audience on the right channel with the right communication at the right time. Machine Learning (ML) and Artificial Intelligence (AI) algorithms create the best campaigns for you and reduce the noise
Influence consumer journeys
Journey Builder helps you automate your engagement across your consumer's purchase lifecycle and communicate the next best message
Get to know how a seamless personalised engagement can help you grow your business
TALK TO US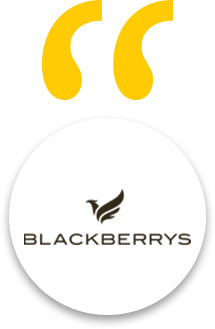 Blackberrys
"We strongly believe that the platform's proven track-record in consumer lifecycle management and technological innovations with experiential attributes will generate favorable results for all the stakeholders and help reinforce the Blackberrys brand as extremely identifiable and preferred choice with our consumers"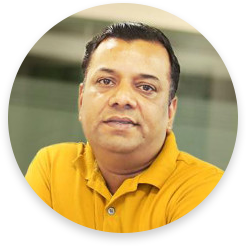 Ramesh Kaushik
VP - Brand Experience & Business Excellence