Engage+
Personalised 1:1 engagements
Connect and build relationships with your consumers
Consumers want marketing to be relevant to them. Increase the effectiveness of your marketing efforts by personally connecting with each consumer, building relationships at every interaction with Engage+.
Personalize Customer Engagement with AI-Powered Retail Marketing Solutions.
Campaign Manager
With so many ways to reach your consumer today, it's difficult to know the best way to communicate with them. Build effective campaigns and improve your marketing RoI easily with the Campaign Manager, a personalized customer engagement solution
All in one Retail Marketing solution
Get everything you need, from an intuitive content designer to dynamic consumer segmentation for targeted, personalised marketing through multiple channels
Offer intelligent rewards
Build relevant and personalised promotions and offers taking all factors into consideration with the powerful Coupon Engine
Personalise Customer Engagements
Experience the power of real-time customer engagement while gaining from end to end data privacy and double authorisation to ensure all communications are effective
Know your marketing performance
Measure the impact of your marketing and optimise returns with timely, automated RoI reports
Journey Builder
Increase effectiveness and relevance of marketing by using data to engage with the right consumer at the right time with the right messaging through the right channels. Influence consumer journeys with the Journey Builder
Design intricate consumer journeys
Enable memorable communication by using available consumer data to create rule-based consumer journey
Take time into account
Engage at the right time in your consumer's purchase lifecycle with the automated Lifecycle Marketer
Cross channel orchestration
Know each consumer's channel preference to enable targeted communication through the right channel, maximising response rates and returns
Real Time Dynamic Offers
Upsell, cross sell and push conversions through real-time, personalized retail marketing solutions. Leverage dynamic offers to send consumers irresistible personalised rewards at each and every interaction
Increase average basket size and value
Sending hyper-personalized, dynamic offers at the point of purchase has been proven to increase customer engagement by 4X. And that's exactly what the Dynamic Vouchering System empowers you to do!
Data Driven Marketing
Use our expertise in understanding consumer behaviour and preferences to transform to data-driven marketing that can help you unlock growth from unexpected places
Drive growth quickly
Use proven techniques to unleash rapid growth in conversions through your marketing efforts
Let data drive engagement
Our data-driven Campaign Recommendations help you get the desired RoI for your marketing
Omnichannel Customer Engagement
As communication channels grow in number, unleash the power that these channels can possess. Communicate consistently across different media with integrated messaging and cross channel orchestration. Increase the effectiveness and efficiency of your data capture and marketing
Engage across channels
Use mobile/web push, digital marketing, social, text message and email marketing etc. to accelarate your customer engagement
Make your brand social
Bring personalisation and immediacy in your interactions with your consumers on social channels to create an aspirational, friendly and relevant brand
Socialise your CRM
Unleash the power of social media. Acquire, engage and reward your best consumers through personalised communication and loyalty programs with the WeChat CRM
Know your visitors with WiFi
Use AI-powered retail marketing solutions to identify in-store walk-ins instantly. Capture consumer data when they register with the store WiFi, and provide a 360° single view of customer to the store associate
Learn why personalised engagements are essential to win over consumers
TALK TO US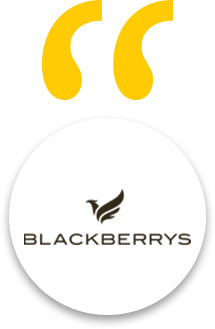 Blackberrys
"We strongly believe that the platform's proven track-record in consumer lifecycle management and technological innovations with experiential attributes will generate favorable results for all the stakeholders and help reinforce the Blackberrys brand as extremely identifiable and preferred choice with our consumers"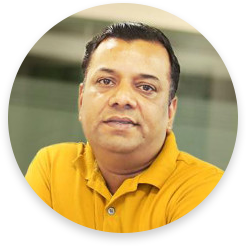 Ramesh Kaushik
VP - Brand Experience & Business Excellence