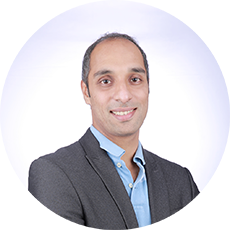 Aneesh
Reddy
Co-founder &
CEO
more_horiz
Since the beginning Aneesh has been helping things around at Capillary, steadily building upon the vision of the company.
Aneesh holds a bachelor's degree from IIT Kharagpur where he co-founded the Entrepreneurship Cell. He had co-founded Capillary after a brief stint at ITC Ltd. For his work with Capillary, Aneesh has been recognized as a "Forty under 40" leader by Fortune Magazine and The Economic Times. He is the youngest ever Distinguished Alumnus Awardee of IIT Kharagpur. He is also an active contributor to the start-up ecosystem, being an angel investor with over 25 investments across the board. Aneesh loves trekking, long distance running and travelling.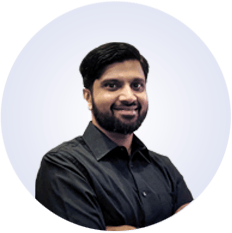 Vikram
Bhat
Chief Product Officer
more_horiz
Vikram's zeal for scalable data-driven products led him to Capillary. As the Chief Product Officer, he believes in solving complex business problems while ensuring that end-user experiences are kept super simple and intuitive.
Coming in with 19 years of experience and over 15 years in product management, Vikram has worked in domains spanning e-commerce, retail, supply chain and fintech. Prior to Capillary, he was the CPO at leading ecommerce and fintech startups like Myntra, ABOF and Lendingkart, where he focused on creating unique, differentiated and high-conversion fashion shopping experiences. This included shoppable fashion stories, virtual trial rooms, AI assistant-led shopping, and instant return-refund flows. Vikram spent over a decade in the San Francisco Bay Area working as a product manager with organisations ranging from startups to MNC's like Oracle. Before diving into product management, he worked as a functional architect in the US and implemented omni-channel order management solutions for customers like Bestbuy and Hallmark.
Vikram
Bhat
Chief Product Officer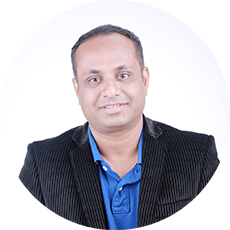 Pravanjan
Choudhury
Chief Technology Officer
more_horiz
Pravanjan has been responsible for taking Capillary's product vision forward and ensuring partner brands always stay consumer ready through the solutions the company provides. In his time at Capillary, he has acted as the chief architect of the company's data driven technology stack.
With a doctorate and bachelor's from IIT, Kharagpur, Pravanjan was the principal architect at Silicon Valley startup, Minekey where he developed products around content personalisation, recommendation, search, social collaboration and micro blogging. He has also worked with several research groups and acted as a consultant for National Semiconductors where he helped them in the domain of Embedded Systems design and verification.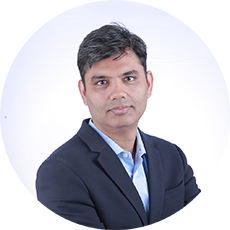 Ankur
Saigal
Chief Revenue Officer
more_horiz
Ankur Saigal is working towards transforming Capillary's revenue centres across the world in order to achieve the company's targeted hyper growth.
An alumnus of ISB Hyderabad and IIT Delhi, Ankur is an accomplished business leader with a strong understanding of enterprise software market and a firm belief in consultative selling. Over the years he has built high performing teams, led complex customer engagements and built businesses grounds up.
Before Capillary, Ankur spent over a decade at SAP across multiple Sales Leadership positions. As a member of Senior Executive Team for Indian sub-continent, he was responsible for SAP's Analytics, Database & Technology, and Mobile business.
Ankur
Saigal
Chief Revenue Officer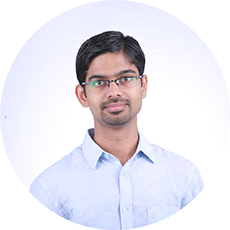 Anant
Choubey
Vice President,
Customer Success
& Board Member
more_horiz
Anant Choubey heads account management and customer success aspects of Capillary's business across India & South East Asia. With his extensive experience in client servicing, Anant has ensured Capillary customers are able to meet the expectations of their consumers through paying keen attention, right from implementation and integration to delivery and extensibility.
Even as a student, Anant had been an innovative leader, serving as the Governor of the Technology Robotix Society, among his other extra curricular activities at his Alma Mater, IIT Kharagpur where he graduated in Engineering. He then joined Procter & Gamble as an Associate Operations Manager but soon moved up to lead the setup of their $100Mn Baby Care facility business, becoming one of the youngest employees in the firm's history to receive recognition shares.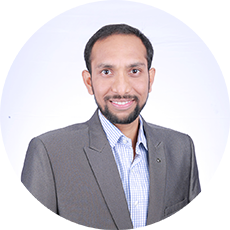 Sridhar
Bollam
Vice President,
Customer Success
more_horiz
Sridhar Bollam has been responsible for Capillary's customer success in the Europe and Middle East Asia region where he oversees client servicing from end to end delivery to engagement, ensuring Capillary partners in the region continue to get actionable insights and stay consumer ready. His forward thinking had lead him to become the founding member of the Capillary analytics team, and then the VP of Analytics which has helped the company grow their product and services stack to help partner brands with insights across verticals.
An IIT, Kharagpur alumnus, Sridhar has had a great deal of experience with analytics, working at Sutherland Global Services helping them with payment card segmentation and RFM modeling. Later he also worked as an Analytics Consultant for Hansa Cequity dealing with statistical modeling, campaign planning, and customer segmentation.
Sridhar
Bollam
Vice President,
Customer Success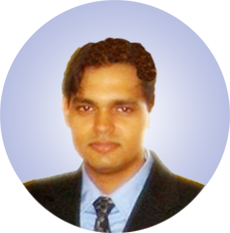 Iqbal Ahmed
Vice President - People Practice
more_horiz
Iqbal leads the People Practice, Work Place Solutions (WPS) and Information Technology(IT) portfolio. A firm believer in the power of human potential, Iqbal's work encompasses creating people practices and systems that will help unlock long term business value for the company through its most important asset; Capillary's talented employees!
An MBA from XLRI Jamshedpur and member of Mensa International, Iqbal has worked in diverse roles across multiple industries. In his last role as Director, People Excellence at Ola Cabs (ANI Technologies), he was responsible for driving critical people projects impacting the entire organisation. A specialist in large scale business/ organisation transformation, Iqbal has worked as a strategy consultant with McKinsey & Company, where he was a key member responsible for setting up the McKinsey India Leadership Institute. He has also held leadership roles with PwC's People & Organisation consulting practice and HCL Technologies.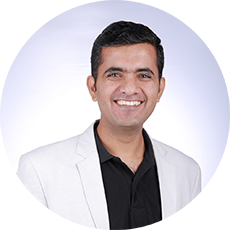 Vijay AM
Vice President, Finance
more_horiz
Vijay is at the helm of finances at Capillary, right from compliance, and business support to driving profitability of the company. He applies his extensive experience as a leader in corporate development to drive increased operational efficiency at the business.
A certified Chartered Accountant and an MBA from ISB, Hyderabad, Vijay started as an Audit Assistant with Ford, Rhodes, Parks & Co. He moved on to Ernst & Young, in their Assurance division. Then as the Founder at Treystaa Services, Vijay helped with the organisational restructuring of a leading MNC, developed analytical tools and business intelligence platforms and also helped win key contracts. After working as a Business Analyst at Dell, Vijay went on to head Finance & IT departments at Rexam Healthcare and then Waterlife India.
Vijay AM
Vice President, Finance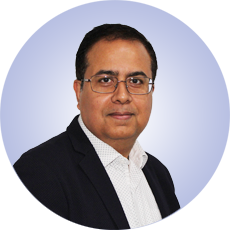 Subhro
Chakraborty
Vice President,
Sales (India)
more_horiz
Subhro leads India market for Capillary, with an aim to unlock the next phase of hyper growth. He focuses on scaling new channels and categories, and helps build customer-centric solutions and consulting capabilities for customers across sectors.
He has deep understanding of Digital Marketing Solutions with more than 25 years of experience and expertise in enterprise sales. He has been instrumental in building high performing teams and leading complex customer engagements.
Subhro was heading Digital Marketing Solutions at Adobe Systems before joining us. He has also lead sales function at Dell and HP prior to joining Adobe, driving innovative GTM strategies.
He holds a Post Graduate degree in Business Administration and Management from Indian Institute of Management, Calcutta. He holds a Bachelor's degree in Chemical Engineering from Jadavpur University, West Bengal.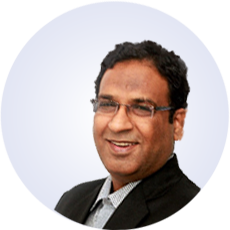 Nitin
Kaushal
Vice President,
Sales (META)
more_horiz
Nitin embodies a deep understanding of the technology sector with 19 years of experience. His expertise lies in Enterprise Sales Strategy especially Value Based selling & Channel Development.
Before joining us, he was the Head of Enterprise & Govt Business - North, East & SAARC at Avaya. Nitin was pivotal in planning and designing Avaya's go-to-market strategies incorporating direct and through channels, channel pricing, and revenue models.
Prior to Avaya, he was the Director – North & East at SAP India and was associated with the company for above 8 years. Prior to this, he has worked as an Account Manager at Tata Technologies for more than 6 years providing valuable insights that helped the company leverage the advantage of IT and better business processes.
Nitin holds a Post Graduate degree in Business Administration and Management from Indian School of Business. He holds a Bachelor's degree in Commerce from the University of Mumbai and an MBA in Marketing from the University of Pune.
Nitin
Kaushal
Vice President,
Sales (META)