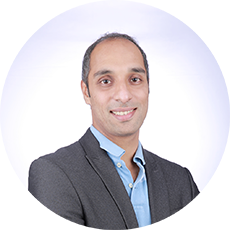 Aneesh
Reddy
Co-founder &
CEO
more_horiz
Since the beginning Aneesh has been helping things around at Capillary, steadily building upon the vision of the company.
Aneesh holds a bachelor's degree from IIT Kharagpur where he co-founded the Entrepreneurship Cell. He had co-founded Capillary after a brief stint at ITC Ltd. For his work with Capillary, Aneesh has been recognized as a "Forty under 40" leader by Fortune Magazine and The Economic Times. He is the youngest ever Distinguished Alumnus Awardee of IIT Kharagpur. He is also an active contributor to the start-up ecosystem, being an angel investor with over 25 investments across the board. Aneesh loves trekking, long distance running and travelling.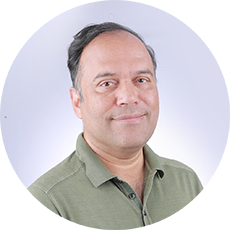 Ganesh
Lakshminarayanan
Chief Operating Officer
more_horiz
Ganesh Lakshminarayanan has been working to realise Capillary's hyper growth ambitions through his extensive experience at building tech businesses. He also serves on the board of Capillary
An MBA from the University of Michigan, Ganesh started his career with Dell in Austin and spent the next fifteen years with the company. He led Dell's global e-support and Americas e-business functions for Dell. In 2001, he started Dell International Services operations in India and expanded it to a 15000 people set-up globally. Ganesh also led the Global Consumer and Small Business services business for Dell and sales operations for Dell's Asia Pacific and Japan region. He was also the President and MD for Dell in India.
He then started to take a keen interest in India's entrepreneurship ecosystem as a Senior Advisor at Sequoia Capital, working closely with their portfolio companies such as Mu Sigma, BankBazaar, and Porter. He was an advisor to Capillary before joining as the COO. He has also been involved with Practo, Belong and Myra Medicines as an advisor. Ganesh is a founding member of Social Venture Partners, Bangalore and served as a member of NASSCOM Executive Council and FICCI Executive Council.
Ganesh
Lakshminarayanan
Chief Operating Officer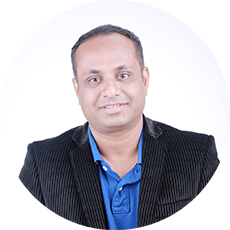 Pravanjan
Choudhury
Chief Technology Officer
more_horiz
Pravanjan has been responsible for taking Capillary's product vision forward and ensuring partner brands always stay consumer ready through the solutions the company provides. In his time at Capillary, he has acted as the chief architect of the company's data driven technology stack.
With a doctorate and bachelor's from IIT, Kharagpur, Pravanjan was the principal architect at Silicon Valley startup, Minekey where he developed products around content personalisation, recommendation, search, social collaboration and micro blogging. He has also worked with several research groups and acted as a consultant for National Semiconductors where he helped them in the domain of Embedded Systems design and verification.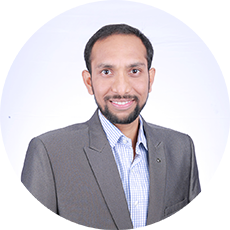 Sridhar
Bollam
Customer Success Head,
EMEA
more_horiz
Sridhar Bollam has been responsible for Capillary's customer success in the Europe and Middle East Asia region where he oversees client servicing from end to end delivery to engagement, ensuring Capillary partners in the region continue to get actionable insights and stay consumer ready. His forward thinking had lead him to become the founding member of the Capillary analytics team, and then the VP of Analytics which has helped the company grow their product and services stack to help partner brands with insights across verticals.
An IIT, Kharagpur alumnus, Sridhar has had a great deal of experience with analytics, working at Sutherland Global Services helping them with payment card segmentation and RFM modeling. Later he also worked as an Analytics Consultant for Hansa Cequity dealing with statistical modeling, campaign planning, and customer segmentation.
Sridhar
Bollam
Customer Success Head,
EMEA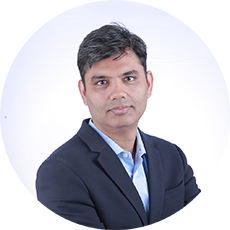 Ankur
Saigal
Chief Revenue Officer
more_horiz
Ankur Saigal is working towards transforming Capillary's revenue centres across the world in order to achieve the company's targeted hyper growth.
An alumnus of ISB Hyderabad and IIT Delhi, Ankur is an accomplished business leader with a strong understanding of enterprise software market and a firm belief in consultative selling. Over the years he has built high performing teams, led complex customer engagements and built businesses grounds up.
Before Capillary, Ankur spent over a decade at SAP across multiple Sales Leadership positions. As a member of Senior Executive Team for Indian sub-continent, he was responsible for SAP's Analytics, Database & Technology, and Mobile business.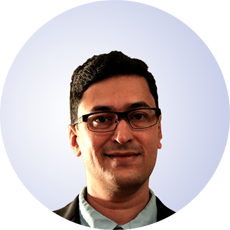 Sunil
Suresh
Chief
Marketing & Strategy
Officer
more_horiz
Sunil Suresh leads Capillary's Marketing and Strategy, working on the immediate levers as well as the vision that will act as an enabler for the company's growth into the future.
An IIT and IIM alumnus, Sunil has had rich experience in building brands, forming marketing strategies, P&L management and digital transformation. In previous stints, he worked at Unilever where he observed various roles from regional manager to South Asia marketing manager. Later at Yum Brands, Sunil was marketing director for Pizza Hut in Middle East, Africa and Turkey. He then assumed the role of Chief Digital Officer at Pizza Hut, where he oversaw digital transformation and unlocked explosive growth for the brand.
Sunil
Suresh
Chief
Marketing & Strategy
Officer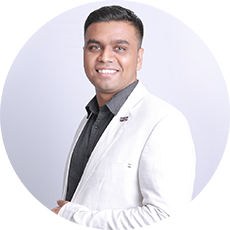 Abhijeet
Vijayvergiya
President & Managing Director,
Global Accounts and APAC
more_horiz
Abhijeet Vijayvergiya has been part of the core team at Capillary from the beginning and has helped the company to expand its footprint across the Indian Subcontinent and South-East Asia. He has built Capillary's growth engine from the grounds up and has been driving the growth momentum across markets. Abhijeet has directly contributed to significant customer wins while also building and mentoring a high performance team which has steered the company to become a leader in the engagement and commerce space in Asia. He offers consultation to leading brands across Asia in building their Customer Engagement and Digital transformation journey and also leads some of the large global relationships for Capillary
A Bachelor of Engineering from IIT, Kharagpur, Abhijeet began his career working with Larsen & Toubro in the alternative energy field, where he drove the company's Hydrogen Economy initiatives and represented the company at the industry body - Hydrogen Association of India(HAI). Later, at Renoir Consulting, Abhijeet consulted some of the leading businesses in driving Process Improvement.
Abhijeet is an Avid Runner having completed a few half and full marathons. A firm believer in the philosophy of Work Hard, Play Harder and Party Hardest he loves traveling and lives life out of a suitcase, both professionally and personally.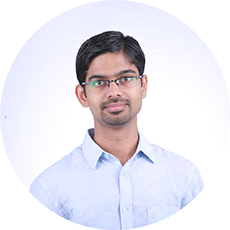 Anant
Choubey
Customer Success Head,
APAC
more_horiz
Anant Choubey heads account management and customer success aspects of Capillary's business across India & South East Asia. With his extensive experience in client servicing, Anant has ensured Capillary customers are able to meet the expectations of their consumers through paying keen attention, right from implementation and integration to delivery and extensibility.
Even as a student, Anant had been an innovative leader, serving as the Governor of the Technology Robotix Society, among his other extra curricular activities at his Alma Mater, IIT Kharagpur where he graduated in Engineering. He then joined Procter & Gamble as an Associate Operations Manager but soon moved up to lead the setup of their $100Mn Baby Care facility business, becoming one of the youngest employees in the firm's history to receive recognition shares.
Anant
Choubey
Customer Success Head,
APAC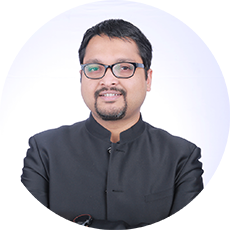 Amit
Haralalka
General Manager &
Business Head,
China & North Asia
more_horiz
Amit Haralalka is responsible for heading Capillary's venture into China and North Asia, where he has put together a dynamic team of engineers and business people who are solving problems unique to these Asian markets. Amit's ingenuity has helped the company get a strong footing into this highly competitive region and work with leading brands. Before China, Amit had observed key roles at Capillary across sales, marketing, customer success and operations.
An MBA from IIM, Lucknow, Amit has worked with Cognizant as a sales analyst, and then oversaw sales and operations as a Business Development Manager for Quetzal Verify. He turned his direction towards marketing with the Lodha Group, as their Associate General Manager of Marketing, managing 360° campaigns, brands, and delivering enhanced experiences. Amit is also a published author, having penned the non-fiction work, "The Fresh Brew".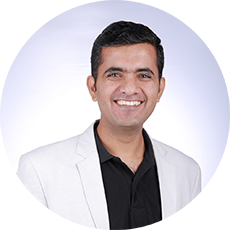 Vijay AM
Chief Financial Officer
more_horiz
Vijay is at the helm of finances at Capillary, right from compliance, and business support to driving profitability of the company. He applies his extensive experience as a leader in corporate development to drive increased operational efficiency at the business.
A certified Chartered Accountant and an MBA from ISB, Hyderabad, Vijay started as an Audit Assistant with Ford, Rhodes, Parks & Co. He moved on to Ernst & Young, in their Assurance division. Then as the Founder at Treystaa Services, Vijay helped with the organisational restructuring of a leading MNC, developed analytical tools and business intelligence platforms and also helped win key contracts. After working as a Business Analyst at Dell, Vijay went on to head Finance & IT departments at Rexam Healthcare and then Waterlife India.
Vijay AM
Chief Financial Officer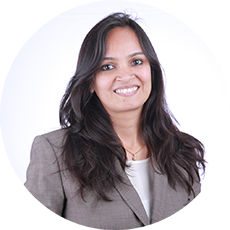 Anjali
Kumari
Senior Director,
Products
more_horiz
Anjali is responsible for Capillary's product vision, strategy and execution, ensuring product story aligns with the business story and at the same time Capillary stays ahead of the market.
An ISB and Purdue University alumnus, Anjali started her career with Symphony Services and then moved to Box.com as a very early employee. She was part of the journey where Box shifted its strategy to serving business instead of consumers. With an amazing entrepreneurial experience at Box, Anjali decided to foray into Product management. Post her MBA and a short stint at Myntra, she has been working with Capillary technologies.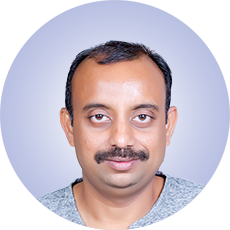 Nitin Padmawar
CTO,
Anywhere Commerce+
more_horiz
Nitin Padmawar leads technology at Capillary's Anywhere Commerce vertical, driving engineering, product architecture, scalability, extensibility including omnichannel commerce experiences that the platform provides. He also ideates future solutions for the platform and even involves himself in customer success as well as sales conversations around these products.
A serial entrepreneur and M.Tech. from SGGSIE&T, Nitin is a self-confessed tech geek who co-founded MartJack (now Anywhere Commerce) and has been the brain behind the platform from the beginning. In his experience of 20+ years in technology, he pioneered various successful consumer as well as enterprise products as the market evolved from dial-up to the SaaS and cloud era. Before Martjack, he was the co-founder at Technobahn Infotech, a software product, and services company specializing in web and mobile technologies.
Nitin Padmawar
CTO,
Anywhere Commerce+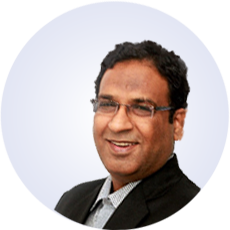 Nitin
Kaushal
President & General Manager
EMEA
more_horiz
Nitin embodies a deep understanding of the technology sector with 19 years of experience. His expertise lies in Enterprise Sales Strategy especially Value Based selling & Channel Development.
Before joining us, he was the Head of Enterprise & Govt Business - North, East & SAARC at Avaya. Nitin was pivotal in planning and designing Avaya's go-to-market strategies incorporating direct and through channels, channel pricing, and revenue models.
Prior to Avaya, he was the Director – North & East at SAP India and was associated with the company for above 8 years. Prior to this, he has worked as an Account Manager at Tata Technologies for more than 6 years providing valuable insights that helped the company leverage the advantage of IT and better business processes.
Nitin holds a Post Graduate degree in Business Administration and Management from Indian School of Business. He holds a Bachelor's degree in Commerce from the University of Mumbai and an MBA in Marketing from the University of Pune.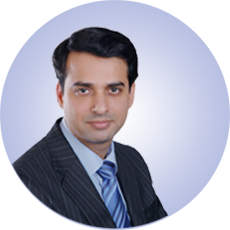 Ram Purohit
Vice President & Global Head
Solutions
more_horiz
Ram heads Capillary's global solutions business. He is responsible for building a profitable business through solution innovation and delivering superior customer experience during implementation.
Ram has held various leadership positions with global companies like Oracle, Volvo, Accenture and TCS in Solution Architecture, Product Development, IT Delivery and Pre-Sales. He has been responsible for Customer Solutions around Information Management, Data Integration, Business Analytics, Big Data, Machine Learning, IOT and other emerging technologies.
Ram holds a Master's degree in Computer Applications. He is also a Six Sigma black belt.
Ram Purohit
Vice President & Global Head
Solutions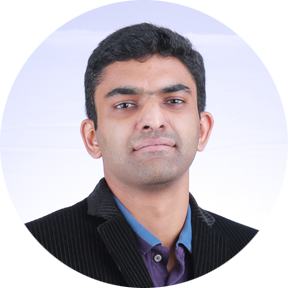 Shandilya Adipudi
Customer Success Head,
India
more_horiz
Shandilya Adipudi leads the Customer Success team for Capillary for the India region. He owns the Delivery and Client Delight for our customers in India. Shandilya comes with an experience of more than 12 years in supporting and scaling startups with a core expertise in Analytics & Data Sciences. He counts himself lucky for having the privilege of seeing through a life-cycle of startups from inception to acquisition.
In his previous roles, he has delivered Analytics as a service and as a product across multiple domains such as CPG, Retail, F&B. Before joining Capillary, he had been working with a series of startups, Marketics, Marketelligent and Analytics Quotient, donning various roles. Shandilya holds a Bachelor degree in Technology from Indian Institute of Technology, Kharagpur.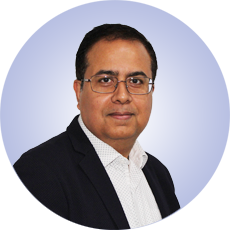 Subhro Chakraborty
VP & General Manager
India
more_horiz
Subhro leads India market for Capillary, with an aim to unlock the next phase of hyper growth. He focuses on scaling new channels and categories, and helps build customer-centric solutions and consulting capabilities for customers across sectors.
He has deep understanding of Digital Marketing Solutions with more than 25 years of experience and expertise in enterprise sales. He has been instrumental in building high performing teams and leading complex customer engagements.
Subhro was heading Digital Marketing Solutions at Adobe Systems before joining us. He has also lead sales function at Dell and HP prior to joining Adobe, driving innovative GTM strategies.
He holds a Post Graduate degree in Business Administration and Management from Indian Institute of Management, Calcutta. He holds a Bachelor's degree in Chemical Engineering from Jadavpur University, West Bengal.
Subhro Chakraborty
VP & General Manager
India