Anywhere Commerce+
Build memorable experiences
Make it easy for your consumers to buy from you
Consumers are looking for seamless & connected experiences across touchpoints. Make every consumer interaction memorable by making it easy for your consumers to buy from you anywhere, anytime with Anywhere Commerce+.
Offer a connected customer experience with AI-powered Omnichannel retail software & eCommerce solutions
Anywhere Commerce
Go omnichannel and sell anywhere with the anywhere commerce, ecommerce platform. Improve purchase experience, get a single view of orders, inventory, and maximise conversions by enabling consistent, connected experiences between your physical and digital assets
Go online easily
B2C or B2B, build your own ecommerce website or enrich upon your current online store purchase experience with Anywhere Commerce
Streamline orders and fulfilment
Our enterprise ecommerce solution features a unified Order Management System to give you a single view of all your orders and inventory to reduce errors and time taken for fulfilment
Enable seamless omnichannel purchase
With the Click, Collect & Deliver feature, your customers have the freedom to order anywhere, anytime! The intelligent ecommerce software will help you pick it up from any location, track it and deliver it to the preferred location seamlessly
Build an app for it
Build consumer apps such as chatbots, native mobile apps and web or social apps to enrich your consumer's commerce experience
Put extensibility concerns to REST
Get a simplified enterprise integration layer with REST APIs for seamless connectivity between in-house or third- party systems
Deliver omnichannel experience you want to
Create rich consumer experiences through customised product category tree structures, specific attributes and enable flexible, rule-based pricing with Master Data Management
Save The Sale
Suite
Stay consumer-ready by integrating all consumer touch points to build consistent, seamless and connected commerce experiences
Infinite conversions with Save The Sale
Allow consumers to browse your entire inventory and never lose an in-store sale due to an out of stock product with Aisle Unlimited Kiosk and Save The Sale App
Mitigate loss of sale
Don't let your consumers wander to your competitors. Track and convert interested consumers with the Lead Management System and prevent loss of sale
1:1 Personalised Experiences
Since consumers want to be seen as individuals, power them to get what they want, exactly how they want it. Our AI-powered ecommerce platform empowers you to build experiences according to each consumer's tastes and preferences
Allow order personalisation
Whether it's the toppings on a pizza or the colors and sizes of a t-shirt, allow your consumers to tailor products to their needs
Offer products consumers want
Leverage future ready ecommerce solutions like suggestive selling engine to make intelligent product recommendations according to known consumer preferences and maximise conversions
Channel Connect
Ecommerce marketplaces are a great way to reach your consumers, but multiple marketplaces can also involve multiple operational challenges. Eliminate channel conflict and streamline marketplace presence with Channel Connect
Manage all marketplaces
Expand marketplace presence but reduce operational hassles. Setup, manage, and optimise order fulfilment with a unified, omnichannel ecommerce software
Connected inventory
Get a real-time single view of pending orders and available inventory across physical, online stores, warehouses and marketplaces. Reduce channel conflict with a connected inventory
Accelerate Performance
Utilise your omnichannel ecommerce platform to its fullest with a range of digital services and tools that help you maximise sales and conversions
Stitch together consumer journeys
With WebEngage, capture cross channel clickstream data to engage consumers at the right moment
Optimise search and discovery
If physical retail is all about location, ecommerce is about Search Engine Optimisation. Capillary Accelerate service ensures your website is optimized to rank higher in search results and has a steady flow of organic traffic
Reach your consumer with digital marketing
At Capillary Accelerate, our digital marketing experts can help you bring your products to your potential consumers and maximise conversions efficiently
Get to know why providing seamless omnichannel retail experiences can make your business future ready!
TALK TO US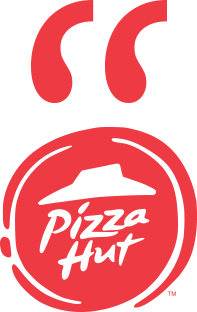 Pizza Hut
"Being in the process of completely transforming consumer experiences across channels, we're delighted to partner with Capillary to build a proprietary ecosystem of capabilities that covers the entire consumer journey. By helping us set up a Fast Casual Digital Store and more, Capillary is enabling us deliver the Easiest, Fastest and Tastiest Experience to our customers."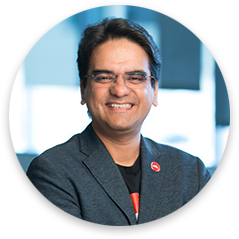 Milind Pant
President
Pizza Hut International