VisitorMetrix
Access Store Insights
that Maximizes Your Sales
Increase Store Conversion & Sales with a 95% Accurate, AI-Powered Footfall & People Counter!
An accurate footfall & people counter can help you unlock powerful insights around customer demographics, store conversion ratio and the impact of marketing campaigns. Powered by an advanced computer vision and machine learning based artificial intelligence, VisitorMetrix is more than 95% accurate irrespective of store lighting conditions. Transform your store into a smart store with an intelligent footfall counter!
Talk to an expert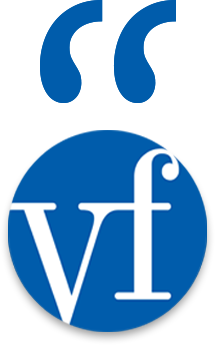 VF Brands
"Capillary has played a pivotal role in helping VF Brands improve our store performance significantly through the AI-powered VisitorMetrix™ which helps us understand store traffic and conversion ratio to optimise sales and marketing across all our stores."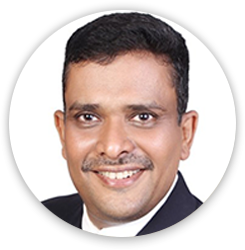 Pankaj Agarwal
Retail Director
An Intelligent Footfall Counter helps you
Sell the right product to the right customer with accurate age & gender insights!
VisitorMetrix's intelligent people tracking system captures accurate age and gender demographic data to help you personalize customer experience like never before! These insights empowers you to optimize store inventory and predict customer preferences to maximize sales and conversions.
Get actionable footfall traffic insights to improve in-store conversion rates
VisitorMetrix offers a powerful retail analytics dashboard that'll help you track in-store conversion ratio and the "power hours" where most conversions take place. Compare real-time and historical traffic trends across stores and regions to identify locations with the best conversion rates.
Optimise staffing by the minute and improve store efficiency
Optimise staff strength and set conversion goals based on store footfall data. Leverage in-depth footfall analytics to schedule breaks and maintenance at the right time and even assist with loss prevention by scheduling staff to monitor exit when store traffic is high
How is VisitorMetrix so accurate?
When compared to conventional people counters that use 'blob detection' algorithms, AI-powered VisitorMetrix boasts of higher accuracy besides offering you several additional features and benefits.
Conventional camera based blob detection algorithms

Systems are incapable of accurately distinguishing between a human & other non-living objects

Capillary's AI based Machine Learning algorithm

The algorithm is trained with over 3 million impressions of walk-ins from over 6 months of video footage in actual store setup

Accuracy is highly compromised in variable light conditions

Immune to variations in light & environment
Conventional camera based blob detection algorithms

Systems are incapable of accurately distinguishing between a human & other non-living objects

Accuracy is highly compromised in variable light conditions

Capillary's AI based Machine Learning algorithm

The algorithm is trained with over 3 million impressions of walk-ins from over 6 months of video footage in actual store setup

Immune to variations in light & environment
Why you should choose VisitorMetrix People Counter
Industry best 95% accuracy people counter

Eliminates all cases of over counting & excludes store staff count

Bidirectional & group footfall counting

Machine learning based AI algorithm with real-time camera vision processing

Superfast setup that is easy to install & maintain

Real-time reporting & detailed analytics integrated with Capillary Instore

Hardware & firmware designed to ensure high availability & uptime

Low capital investment compared to other people counting solutions
FAQ
contact_support

How is VisitorMetrix different from other footfall counters?

expand_more

VisitorMetrix is an AI-powered footfall counter that guarantees < 95% accuracy even in varying light conditions. It is powered by an advanced algorithm that is trained with over 3 million impressions of walk-ins using 6 months of actual store video footage.

contact_support

Are people counters and footfall counters the same thing?

expand_more

A footfall counter is often referred to as a people counter. However, people counters sometimes come with advanced capabilities like understanding customer age, demographics, gender etc which are not typically offered by footfall counters.

contact_support

What are the different types of footfall counters?

expand_more

Thermal counters: They rely on array sensors to detect heat sources

Infrared Beam Counters: A simple, infrared beam is placed at the entrance of a store and it measures a count every time the beam is broken.

Video & Wi-Fi Counters: Video counters have higher accuracy compared to thermal and infrared counters as they rely on algorithms and image processing for footfall analytics. Wi-Fi footfall counters use beacons and probe request signals from customer smartphones.

Computer Vision & AI-Powered Counters: The latest generation of footfall counters use advanced computer vision and Artificial Intelligence to offer in-depth customer insights like facial recognition, speech recognition and even the ability to connect previous buying behaviour and browsing data to predict the probability of someone purchasing a specific product.

You can read more about different people counters in People Counters Benefits, Buying Guide & Best Practises

contact_support

How do you calculate footfalls in retail?

expand_more

Calculating footfalls is vital for store managers who are looking to increase sales and conversions. By analyzing store footfalls, brands can understand the store power hours and allocate staff efficiently to increase conversion and improve the overall shopping experience. The simplest and easiest way to measure store footfalls is using a footfall counter or people counter which is located at the entrance/exit of the store.

contact_support

What are the benefits of footfall counters?

expand_more

Here are some of the key benefits of using footfall counters :

1. Understand store conversion rate
2. Compare individual store performance with other brand outlets
3. Use footfall patterns to understand peak hours optimize your staffing to traffic levels
4. Plan inventory and store layout by understanding high traffic areas
5. Improve overall customer experience
Learn how a global lifestyle retailer unlocks additional 5% growth in store sales